GOFA fundraising goals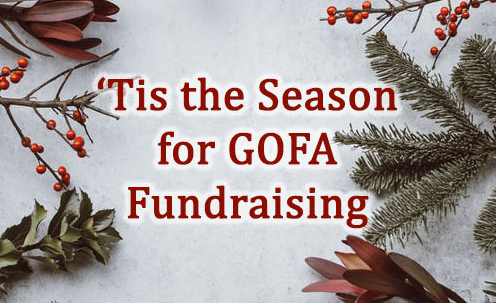 Hang on for a minute...we're trying to find some more stories you might like.
One of the most significant and commendable events to take place at Mayo High School each year is GOFA. GOFA, which stands for 'give one for all', is a fundraiser of the utmost importance that the school holds each December for the Dorothy Day House and Women's Shelter here in Rochester. During this time, through a variety of ways, students, staff, and members of the Mayo High School community raise money to support these establishments. In 2012, the school was able to raise a generous amount of money, collecting roughly $15,000, and although $15,000 is an incredible amount of money to raise, since then, the school has been able to achieve even higher grand totals. The following year, Mayo was able to collect around $27,000, $31,178.42 in 2014, $40,241.16 in 2015, $45,886.92 in 2016, and just last year, the school was able to raise $60,681.62, going far beyond the original goal of $35,000.
$60,681.62 is an astonishing amount of money to raise in such a short amount of time, and although it may seem unthinkable that the school could collect that much money again, it isn't out of the question at all. Year after year, Mayo continues to crush their fundraising goals, and each year raises more than the year before. Especially with such an enthusiastic, altruistic, and charitable student body, achieving a high grand total is certainly attainable. In theory, the 2018 GOFA Fundraiser will be one of the most successful fundraisers held by the school.
This year, student government has set a goal of $40,000, a goal that Mayo High School can unquestionably obtain. The month of December is filled with countless opportunities for everyone to donate, so please, help our students achieve the goal and support the Dorothy Day House and Women's Shelter; give!