Coffee and campaign speeches
Get involved with local politics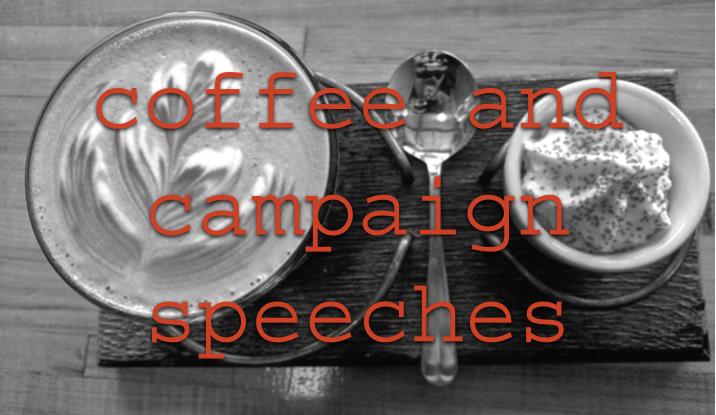 For the first time since 2002, Rochester's current mayor Ardell Brede isn't running to keep his office. This is a pretty significant change. He's been mayor for almost the entirety of the lives of all the students here at Mayo, and this is the first year that most seniors will be able to vote. That rules out just "playing it safe" and voting for what you know, and makes the race very interesting.
The first person to announce candidacy was musician Jordan Glynn, who made it official very early on to begin connecting with the community. Housing and public transportation are main focuses, as well as stopping government delay and inaction on important issues. Kim Norton, former member of the U.S. house of representatives, has not made it official yet, but has mentioned the possibility of running.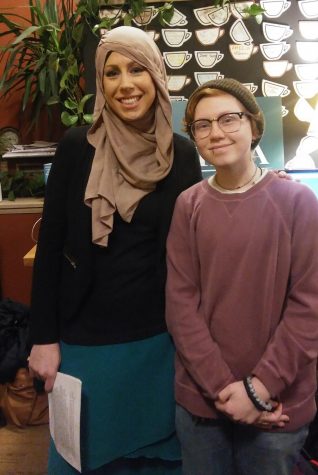 Most recently, Regina Mustafa, founder of the Community Interfaith Dialogue on Islam and community activist, announced her campaign for the seat. She held her campaign kickoff Thursday night at Cafe Steam, an event which I attended. There has already been an astounding amount of controversy regarding her religion, as she is a Muslim woman. Many folks think that she will institute "Sharia law," that she's a terrorist, or that she hates women (all real Facebook comments on the article written about her campaign announcement). Bisharo Farah and Brian Faloon spoke in her favor.
"It's not about faith," Faloon said, "It's about common humanity; it's about compassion, empathy, doing the right thing. It's about justice and equity, and it's about courage. Quite simply, Regina Mustafa is one of the most courageous people I have met!"
Mustafa's platform is one of better public transit, affordable housing, and a livable wage for everyone in Rochester.
"Equity is the heart of the solution," Mustafa said, "I may be legally blind, but I have a vision, and that is a city that everyone can call home."
After the event, she and other community figures mingled and answered questions, and she was kind enough to take a picture with me.
Community is the heart of life. When people come together, good things happen. In this spirit, I urge you to get involved in local politics, whether or not your views are the same as mine. Go to events like this; start protests and demonstrations when you're dissatisfied; get together with friends and comrades, and make your voice heard. The people are the cornerstone of democracy and the only catalyst that can make real change happen. We have the power to improve our lives and the conditions in our city. If you're a senior unsure if you're going to vote, just do it.