Meet Mr. Higano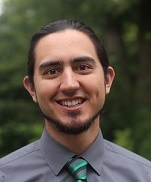 Hang on for a minute...we're trying to find some more stories you might like.
Mr. Higano, Alex, is opening the yearbook back up, but in a different way. As a graduate of Mayo in 2006, Mr. Higano comes back to school in a different way. He is not new to Mayo; instead, he is new to Mayo's staff. He is now one of Mayo's great student counselors.
Mr. Higano grew up in Rochester, MN, attended college at the University of Minnesota, and later graduated from college. He enjoys biking, drumming, singing, and traveling in his free time. One time he biked from Minneapolis, MN to Fargo, ND, took a train from Fargo to Whitefish Mountain, MT, then biked from Whitefish Mountain all the way to Yellowstone National Park (mostly in Wyoming, but extends to Montana and Idaho). This took him a total of 12 biking days during which he covered over 1,000 miles of land. He bikes to work as much as he can as well.
Mr. Higano's drumming life spans all the way back to his high school years, when he was a part of many different drumming groups including the Mayo Drumline and another that played the marimbas. He now enjoys playing and singing a little bit of everything, but he specifically likes jazz and the way that it sounds.
An avid traveler, Mr. Higano has been to many places throughout the years, a couple including a road trip to Maine and flying to Spain. He has future plans to road trip through Canada to Alaska. The driving alone will take over 52 hours, but he is very excited about going.
Mr. Higano has not always wanted to be a high school counselor. When he was younger, he wanted to be a firefighter, police officer, or doctor. He soon realized that these careers were not right for him after learning about the dangers involved in firefighting, the use of guns as a police officer; he claims that "blood and human fluids freak me out." He has always been interested in the mental aspect of dealing with people and the relationships that can be formed. As a result, he has always been a good listener to friends, family, and even strangers. He likes to listen to problems, talk about them, and help find a way through them. He enjoys being creative, and this job gives him a great opportunity to do so.
Mr. Higano has really been enjoying his new job so far. "The Mayo High School staff is better than ever," says Mr. Higano. When he was in high school, he always appreciated and still remembers how the school came together in tragic situations, but also all the talent Mayo students have. One of his greatest moments as a new staff member at Mayo has been seeing students he has worked with and the whole student body working together as a community, especially during Homecoming week.
Although he loves his new job and mostly everything about it, there are some struggles. Most people who work in jobs involving the care of others, also work really hard on self care. Self care is any activity that we do deliberately in order to take care of our mental, emotional, and physical health. Although it's a simple concept in theory, it's something we very often overlook. This is especially important in Mr. Higano's job, as he is caring for others, and it can be difficult to get caught up in jobs similar to his. "I struggle and work hard on leaving problems of counseling at work" says Mr. Higano. He is always looking for different ways to take care of himself, so he can help take care of others.
If you ever see Mr. Higano out biking or you ever want to ask him more about his music life, stop in and say hey, and welcome him back to Mayo. He is also a great resource if you are ever struggling with something or just need someone to talk to. He's available to anyone in the guidance office.