Eight Make State
Hang on for a minute...we're trying to find some more stories you might like.
Eight participants from the Mayo Band and Orchestra were named to be a part of the All State Band competition held by the Minnesota Music Educators Association (MMEA) on the weekend of February 18-19 last month in Minneapolis.
The eight participants representing Mayo in the All State Orchestra and Band were Seniors Oliver Latocki, Anthony Sinicrope, Lindsey Dow, and Peter Hansel, as well as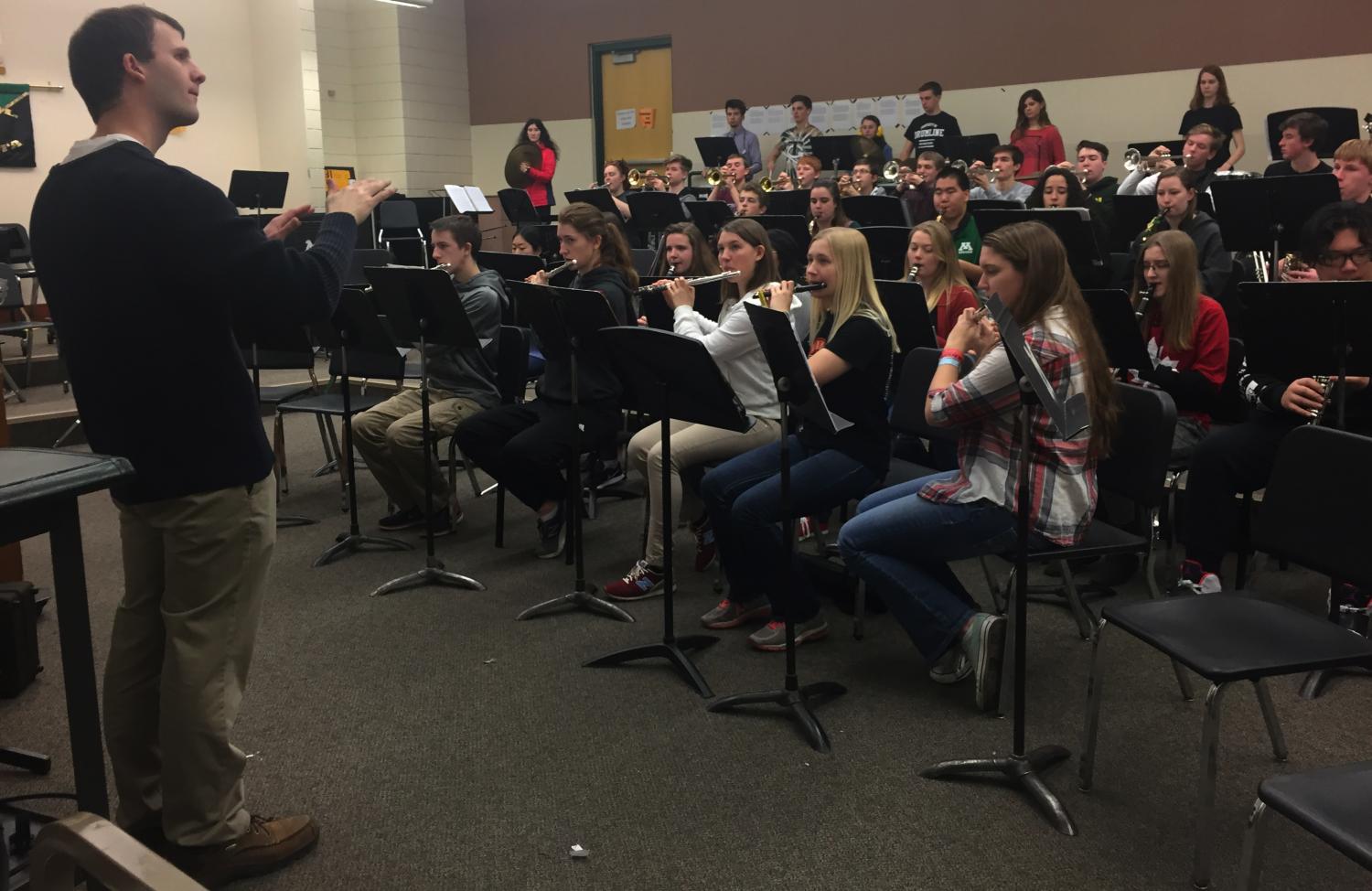 Juniors Greta Van Loon and Alyssa Inglett. Also, Sophomores Grant Natzke, and William Yang participated in the All State Jazz band for 9th and 10th graders.  The All State band members from 2016-2017 participated in an audition process in the spring of 2016, and soon after got accepted to the All State program. Each musician had to record him or herself playing an assigned piece of music. The musicians were given a couple of weeks to prepare and practice, and then prove that they were better than most of the other musicians across the state in an audition process. Judges determining the roster are members of the MMEA, an association made up of talented music teachers from across Minnesota. Auditions are open to sophomores and juniors in the Spring. Mayo Junior Greta Van Loon attended All State this year and says it was "a great way to expand our horizons and push our musical limits." Many Mayo students are now submitting their applications for next year.
Once students are accepted into the All State band, they are invited to a giant camp in August. Van Loon says that "it's fun because [All State] is a really high level of performance." The young musicians get sheet music and work together to perform an ensemble. The students get together in February to perform, once more, in the Concert Hall that the Minnesota Orchestra gets to perform in. Congratulations to all of Mayo's talented music students who were honored at All State band and orchestra!