'Tis the Season of Dress Up Days
Hang on for a minute...we're trying to find some more stories you might like.
GOFA is a month-long fundraiser for the Dorothy Day house and Women's Shelter of Rochester.  During this time, there are a lot of events and activities going on. We really encourage as much participation as possible, since this is such a good cause. Digging out as much pocket change as you can find, can make such an incredible difference in someone's life.
Some of the easiest activities to participate in during GOFA are the dress up days. This year, like last year, we will be having 12 days of GOFA. This means that staff and students will be given a different theme for 12 days and try to out-dress their peers. The dress up days can be found on the calendar included with this article.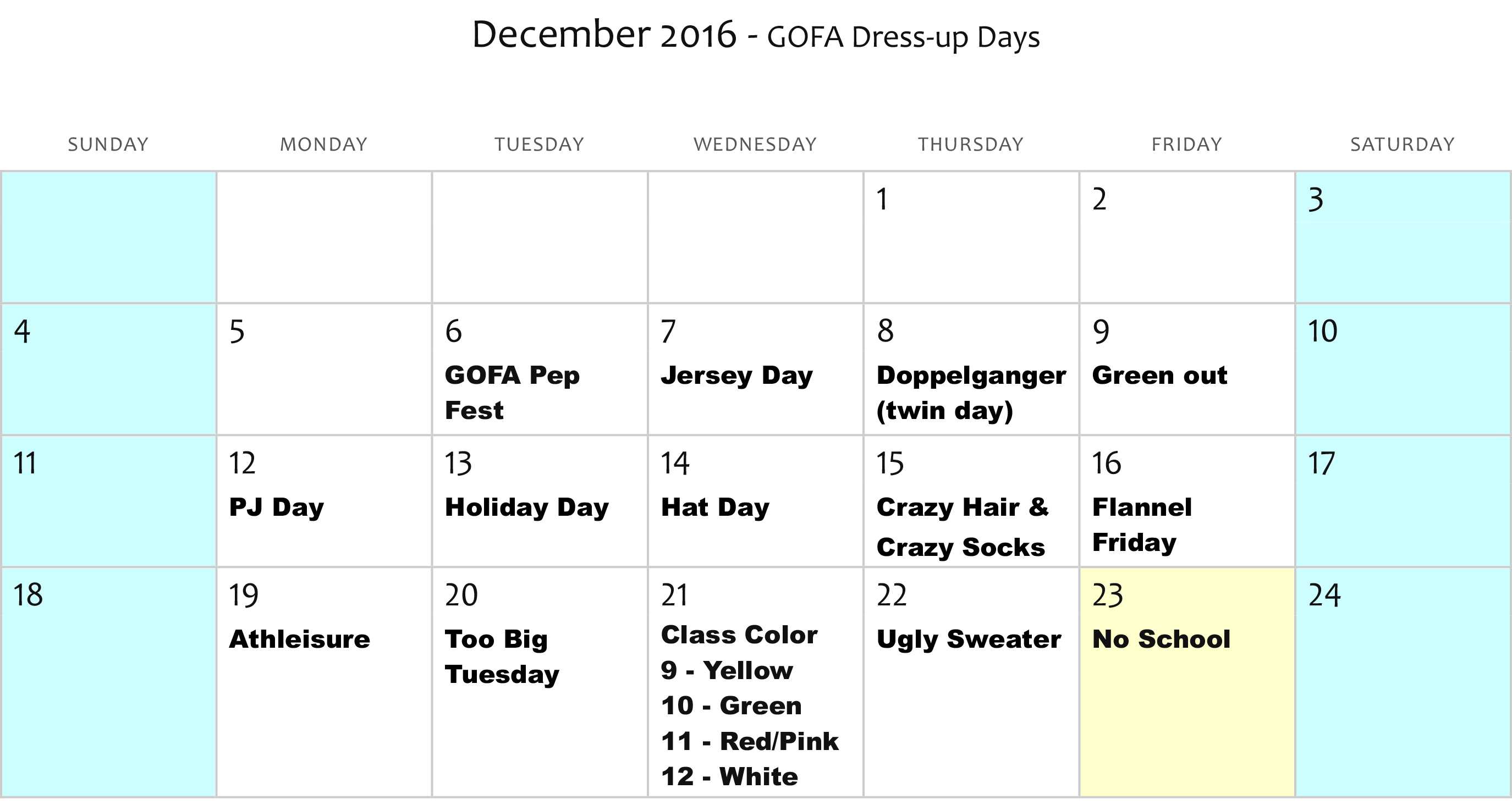 There is no money associated with dress up days; it is simply a way to get people involved with GOFA. However, there is a competition on ugly sweater day at our final pep fest, so make sure to go all out dressing up for that.
We hope to see you all dressed up, showing your true GOFA spirit, starting in December, and remember that random pocket change that could change somebody else's life forever. Be generous this holiday season!